Joby Aviation to Build State-of-the-Art Production Facility in Montgomery County, Ohio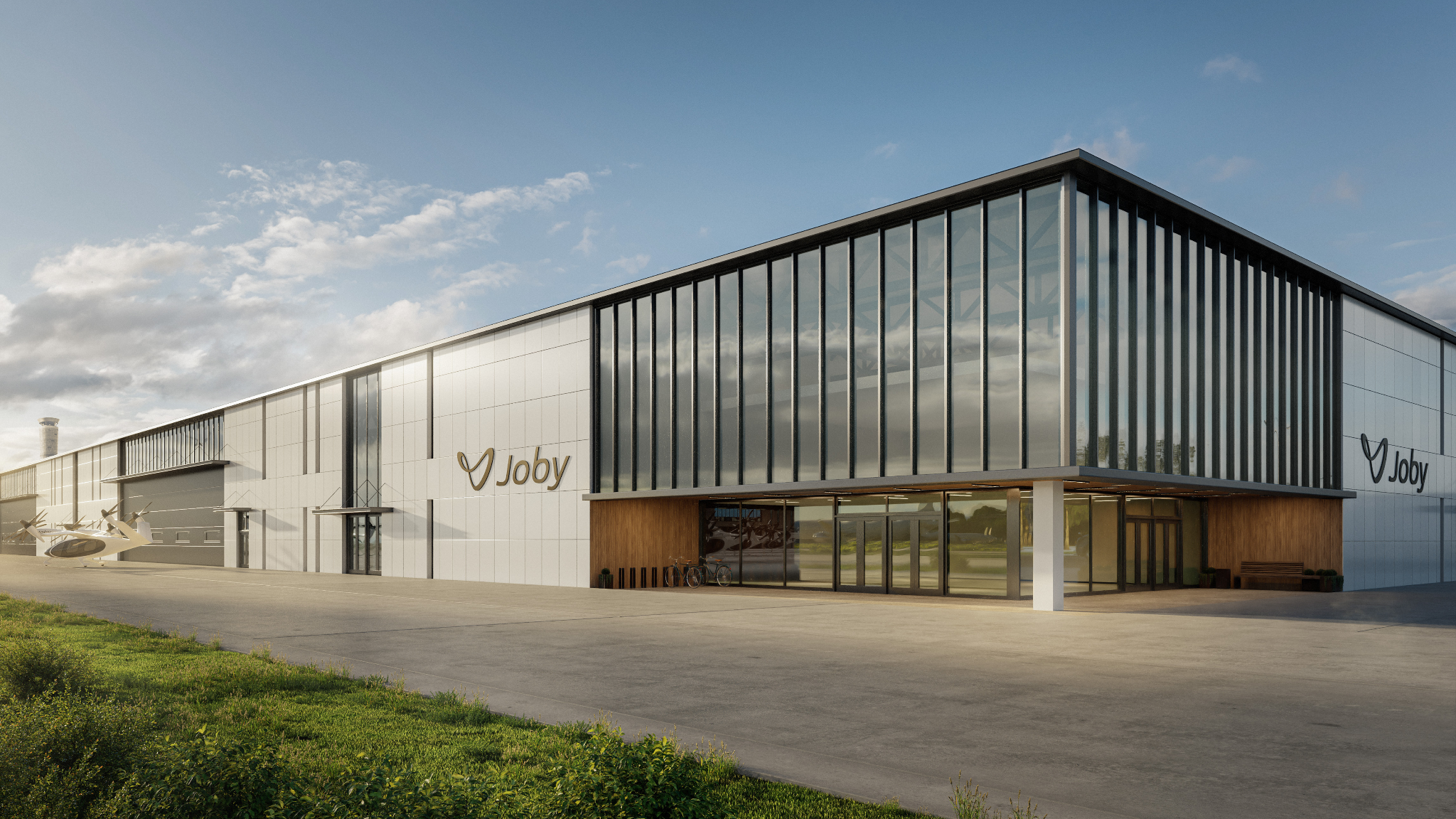 Montgomery County, Ohio, is leading the charge for aerospace with its newest addition of Joby Aviation, Inc. (NYSE: JOBY). Joby Aviation, Inc., specializing in developing electric vertical take-off and landing (eVTOL) aircraft for commercial passenger service, announced its plans to locate its first scaled aircraft production facility in Dayton, Ohio, the birthplace of aviation.
This groundbreaking announcement continues to propel a new era of opportunity and growth that will benefit Montgomery County and capture the attention of other major aerospace companies seeking the ideal location for their businesses.
"We're building the future of aviation right where it all started, in Dayton, Ohio," said JoeBen Bevirt, Founder and CEO of Joby. "The Wright Brothers harnessed the revolutionary technology of their time to open up the skies, and we intend to do the same — this time, bringing quiet and emissions-free flight that we hope will have an equally profound impact on our world.
Unprecedented Growth Opportunities on the Horizon in Montgomery County, Ohio
Joby Aviation's decision to establish its first scaled aircraft production facility in Dayton, Ohio, is a testament to Montgomery County's rich aerospace heritage and promising future. The 140-acre site, strategically located at the Dayton International Airport, offers a historical connection to aviation and the potential for substantial expansion.
The arrival of Joby Aviation is set to inject a significant economic boost into Montgomery County, Ohio. With a planned investment of up to $500 million, the facility will create 2,000 jobs, offering local talent exciting career opportunities. Construction of the scaled Ohio facility is expected to start in 2024 and to start manufacturing in 2025. Joby plans to use existing nearby buildings to begin near-term operations.
Joby Aviation's commitment to clean energy aligns perfectly with the region's sustainability goals. The U.S. Department of Energy invited Joby Aviation to submit a Part II Application for financing under the Title XVII Loan Guarantee Program, which provides access to low-interest loans for clean energy projects and would support the scaling of the facility. The project highlights Montgomery County's commitment to a greener future.
Incentives that Promote Job Creation and Community Investment
Joby Aviation will receive up to $325 million in state and local incentives. This support demonstrates Montgomery County and the state of Ohio's dedication to fostering an environment where businesses can thrive and expand. These incentives, combined with the region's skilled workforce and strategic location, make Montgomery County an attractive destination for companies seeking to establish or expand their operations.
Economic Growth in Montgomery County, Ohio, is Taking Flight
"The U.S. continues to lead the way in introducing this technology, with unprecedented levels of support across all areas and levels of government," noted Bevirt. "Our partnership with Ohio is a great example of how successful public-private partnership amongst industry, local, state, and federal government can bring important new technology to life."
With a strong focus on job creation, clean energy, and aerospace innovation, this development reinforces Montgomery County's commitment to bringing in high-quality businesses that benefit the region's residents.
For help with starting, relocating, or expanding your business, explore selectmcohio.com, an information center designed to streamline development in Montgomery County. Contact us today! Follow Montgomery County on Facebook, Twitter, and LinkedIn.