Sierra Nevada Corporation Launches Groundbreaking Aviation Innovation Center, Pioneering Aerospace Excellence in Montgomery County, Ohio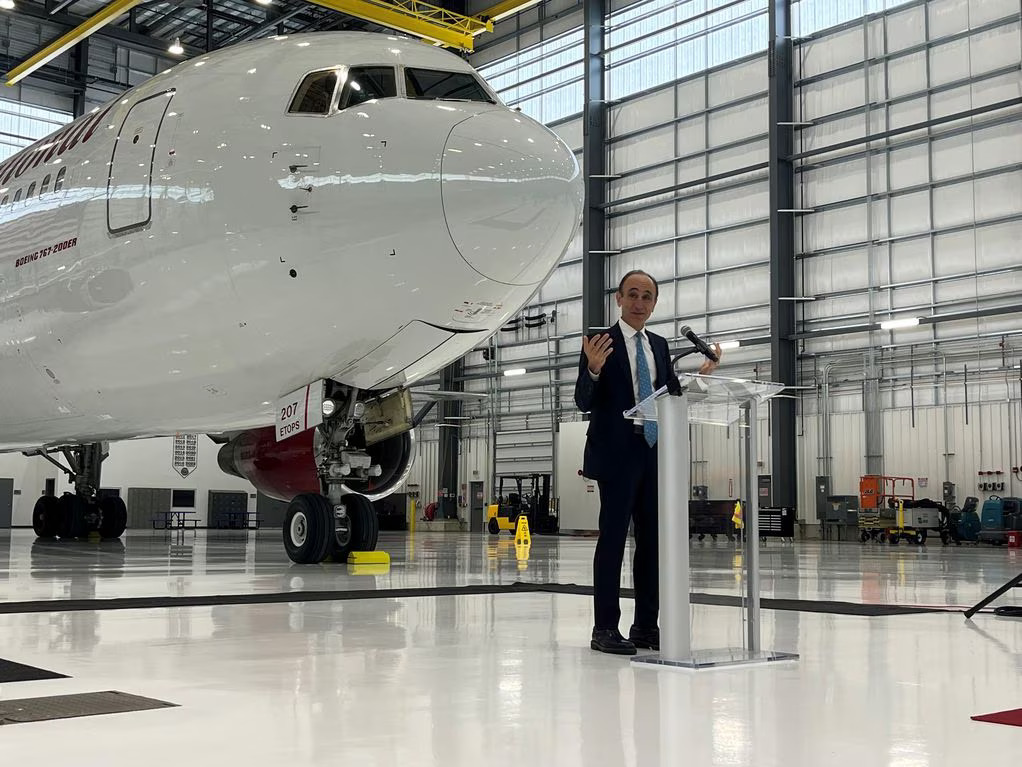 Sierra Nevada Corporation (SNC) has marked a significant milestone with the inauguration of its first expansive aircraft maintenance, repair, and overhaul (MRO) facility in Montgomery County, Ohio. Situated within the sprawling expanse of the Dayton International Airport, this state-of-the-art 100,000-square-foot facility stands poised to facilitate some of the aviation industry's most ambitious projects.
This endeavor, known as the SNC Aviation Innovation and Technology Center (AITC), solidifies SNC's pioneering role in large aircraft MRO and signals a beacon of progress for Montgomery County, Ohio. Approximately 150 job opportunities will be created for this facility.
Cutting-Edge Aircraft Maintenance Facility Opens at Dayton International Airport, Elevating Aviation Industry Potential
Mark Williams, the Senior Vice President of Strategy at SNC, expressed the company's triumphant stance, stating, "The opening of the SNC Aviation Innovation and Technology Center ensures we continue to lead in the large aircraft MRO field." He emphasized how this expansion capitalizes on the region's wealth of infrastructure and skilled workforce, factors pivotal in delivering the cutting-edge solutions that have become synonymous with SNC's legacy of aviation innovation.
As SNC commemorates 60 years of trailblazing excellence, the AITC is a testament to the company's unwavering commitment to outpace the ever-evolving threat landscape. A notable historical distinction accompanies this achievement: the AITC has become the first private entity since the 1940s to undertake comprehensive maintenance, repair, and modification work on military aircraft within Dayton's precincts.
SNC's Vision Unveiled: Job Creation, Economic Boost, and Ambitious Expansion Plans for the Dayton Region
Anticipating the future, SNC is steering toward another ambitious undertaking—constructing a second aircraft maintenance hangar. With groundbreaking slated for this summer, this 90,000-square-foot facility, complemented by an additional 11,000 square feet of administrative space, is targeted for completion by the second quarter of 2024.
Envisioning an annual payroll of around $11 million and a capital investment reaching $28 million, the planned SNC Dayton facility paints an optimistic picture of the regional economic landscape. Eren Ozmen, President and Owner of SNC, articulated a grand vision, stating, "This is our first step, the first of several hangars we are going to build here, and [we] have a big vision." With resounding confidence, she predicted the creation of over a thousand jobs within a year, igniting a dynamic cycle of growth that shows no signs of abating.
Mike Hauboldt, Vice President of SNC's Integrated Mission Systems business area, revealed the company's future trajectory prospects. While guarded in divulging specifics, he affirmed the company's commitment to growing in Montgomery County, Ohio. "We have some very promising opportunities in 2024 and 2025 to bring a lot more work to Dayton. It's a little early to talk about what those might be and who we would be supporting, but yes, we have site plans and agreements with the city of Dayton to continue our growth with more hangars."
"Sierra Nevada Corporation's unwavering commitment to pioneering excellence, as shown by the Aviation Innovation and Technology Center, brings forward a new era of aerospace ingenuity within Montgomery County," noted Debbie Lieberman, Montgomery County Commission President. "With profound contributions to the region's economy, workforce, and technological progress, SNC is poised to not only redefine aviation maintenance but also to foster an enduring legacy of innovation in the heart of Montgomery County, Ohio."
Montgomery County welcomes MROs and the aviation sector (as well as a host of other target industries). For help with starting, relocating, or expanding your business, explore selectmcohio.com, an information center designed to streamline development in Montgomery County. Contact us today! Follow Montgomery County on Facebook, Twitter, and LinkedIn.