Montgomery County, Ohio, Offers Manufacturers Unrivaled Benefits for Modern Manufacturing Success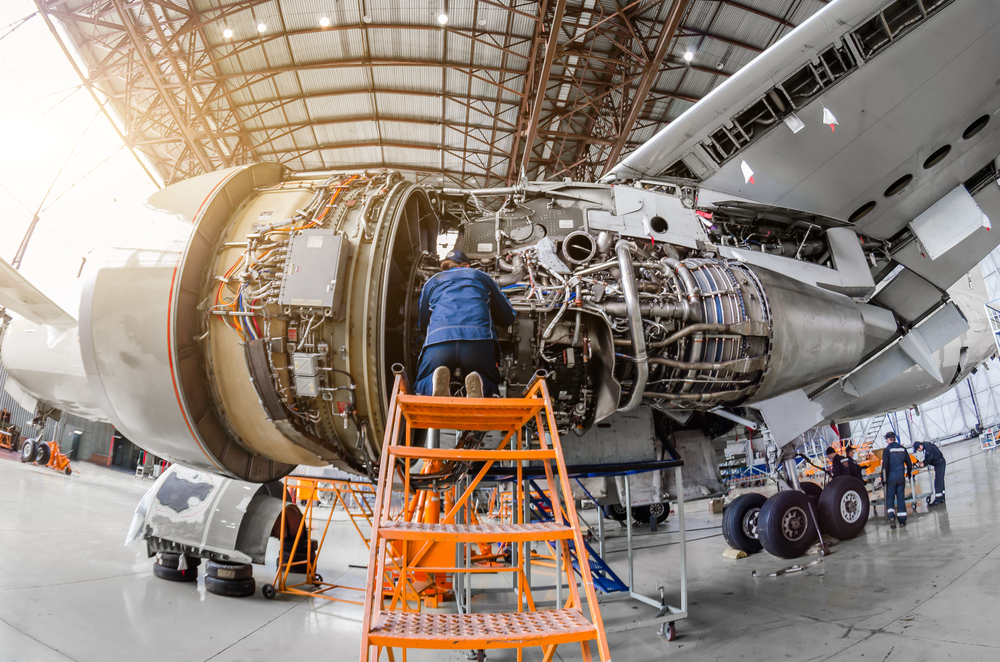 Modern manufacturing in Montgomery County, Ohio, is booming because the region provides a supportive business environment that is attractive for companies to open or expand their businesses. Montgomery County, Ohio, is home to manufacturing companies producing goods using the latest technologies and raw materials. We at Montgomery County Community and Economic Development celebrate these companies' employment opportunities and innovations that grow our economy.
Today's typical manufacturing roles incorporate the latest technology, like artificial intelligence, cloud computing, and robotics, into existing processes, quality control, and problem-solving techniques. Additionally, sustainability is quickly becoming a focused aspect of manufacturing as companies seek to find ways to produce customary items in manners that coexist positively with their natural environment.
Montgomery County, Ohio, has Numerous Benefits for Manufacturing Companies.
Montgomery County, Ohio, offers several advantages to national and global manufacturing companies, including greater speed-to-market, less risk, and lower costs. Montgomery County manufacturing companies benefit from a well-developed infrastructure system, providing access to major highways, international airports, transmodal/intermodal facilities, and abundant water.
Robust transportation access in Montgomery County allows businesses to receive raw materials and ship finished products quickly and efficiently to and from major markets nationwide.
The intersection of I-70 and I-75 puts manufacturing businesses within a 600-mile radius of 67% of the U.S. population, 60% of the manufacturing employment, and 48% of the effective buying power of the nation. It is no wonder why companies like Chewy.com, Crocs, Energizer/STP, Proctor & Gamble, Purina, and more have chosen to expand in Montgomery County.
The Dayton International Airport (DAY) is within a 2-hour drive of Columbus, Indianapolis, Cincinnati, Toledo, and Fort Wayne, IN. Montgomery County's strategic location offers easy access to six commercial and freight airports in only a few hours' drive.
Dayton International Airport (DAY) – Northern Montgomery County
Wilmington Air Park (ILN) – 40 miles (64 km)
Cincinnati/Northern Kentucky International Airport (CVG) – 76 miles (122 km)
John Glenn Columbus International Airport (CMH) – 76 miles (122 km)
Rickenbacker International Airport (LCK) – 82 miles (132 km)
Indianapolis International Airport (IND) – 130 miles (209 km)
Transmodal/Intermodal Facilities
Norfolk-Southern Intermodal Facility - 40 miles (64 km)
CSX Rail Yard - 60 miles (96.5 km)
Montgomery County, Ohio, has an abundance of quality water sources. The Stillwater, Mad, and Great Miami Rivers converge in the county. Unlike many parts of the U.S., this region is drought-free and welcomes water-intensive businesses to share in this abundant resource. The area has over 6,000 miles of rivers and streams to recharge a vast, 1.5 trillion gallon buried valley aquifer. Additionally, the groundwater provides a valuable source of geothermal energy that can reduce heating and cooling costs.
Sites and buildings are available for manufacturing companies looking to expand. Here, businesses have the room they need to grow, and local economic developers are available to make it easy to find the perfect location. In some instances, financial incentives make the move an even better investment.
Ohio is a State for Manufacturing Growth
Manufacturing's importance in Montgomery County and throughout Ohio comes from its stability and growth, ultimately creating jobs and economic opportunities for local communities. Manufacturing contributes over $125.6 billion to the Gross State Product annually, according to the National Association of Manufacturers (NAM). Other significant data includes:
$52.6 billion in exported manufacturing goods.
Over 13,000 Ohio manufacturers employ 693,800 people
Average annual compensation of $66,418
Manufacturing Month Brings Attention to a Growing Industry in Montgomery County, Ohio
Manufacturing Month is an opportunity for communities to become more familiar with the possibilities in the manufacturing industry. Companies can highlight the reality of modern manufacturing careers to their future workforce and those who can assist its development—students, parents, teachers, and community leaders.
Montgomery County Community and Economic Development understands the vital importance manufacturing has in Montgomery. For help starting, relocating, or expanding your manufacturing business, explore selectmcohio.com, an information center designed to streamline development in Montgomery County. Contact us today! Follow Montgomery County on Facebook, Twitter, and LinkedIn.