Incentives and Assistance
Project Hire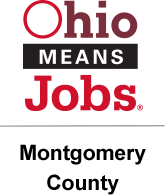 Adults eligible for the federal Workforce Innovation and Opportunity Act (WIOA), as well as dislocated workers, can receive on-the-job training. Public and private companies who want to participate in "hire-first" program enter into an agreement with OhioMeansJobs|Montgomery County to employ and retain participants in the training program. Workers are given an opportunity to enhance their prospects for long-term employment, and businesses get talented individuals who already have been exposed to specific skillsets and tasks, work settings and processes, tools and methodologies.
HIRE AND TRAIN YOUR WAY
YOU HIRE
The hiring decisions are yours. You can select your own candidate or we can do the recruiting for you.
YOU TRAIN
Training is tailored to your business needs and is not limited to specific job types. We can help you set up a training plan that you organize and conduct at your workplace.
WE PAY
Participation is simple. You agree to hire, train and retain employees and we reimburse you up to 50% of their wages for up to 6 months.
For more info call 937-225-6444 or visit www.projecthiremc.com.
Contacts
OhioMeansJobs | Montgomery County
1111 S. Edwin C. Moses Blvd.
Dayton, OH 45422

Phone: 937-225-6444
Category: Resource, Local