Education
K-12…
Families with children relocating to Montgomery County will find excellent primary and secondary educational options to choose from. Some of Ohio's highest rated public schools are in this region. Public charter schools in Dayton and surrounding areas are especially well known for their focus on technology, arts and college preparation. Faith-based and private schools serve a broad suburban and rural constituency. The regional STEM (Science, Technology, Engineering and Math) school was launched in 2009 to serve Montgomery and five surrounding counties.
The Montgomery County Education Service Center is an excellent resource for connecting with the teachers, parents and administrators who make the system so welcoming.
…and Beyond!
The area is also celebrated for having 42 higher education institutions within a 1-hour drive: 27 4-year colleges, 8 community colleges, career centers and technical schools. With an unparalleled number of high-quality colleges and universities in Dayton-area, there were 19,417 graduate degrees awarded and 180,420 students enrolled (2014-2015).
The University of Dayton, the largest private institution of higher learning in the state, gives students direct access to the city's vibrant culture and economy. There are 80 academic program in the arts and sciences, business administration, education and health sciences, engineering and law. It also operates the University of Dayton Research Institute which is the top rated college/university in the nation for sponsored research and development in materials engineering. 
Sinclair College is the largest community college in a single location in the state. Celebrated in the New York Times as one of the most progressive and inclusive educational institution in the region, it's also one of the most affordable.  In addition to 220 degree and certificate programs, Sinclair also provides custom-designed training programs for employers to meet their unique needs.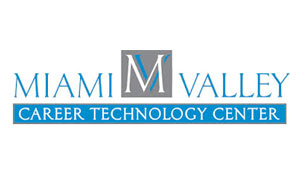 The Miami Valley Career Technology Center (MVCTC) (hyperlink) prepares high school juniors and seniors to work in high demand careers.  RAMTEC is one of the few program in the country that provides hands-on learning experiences for students on programming and maintaining robots. MVCTC also offers courses for adults looking to jump start a career in medical, technology or manufacturing industries.
Wright State University is an independent institution of learning named after the aviation pioneers Orville and Wilbur Wright, who lived most of their lives in Dayton, Ohio. Its School of Medicine offers clinical and residency training. The Raj Soin College of Business is world renowned. With degrees ranging from Education and Human Services, Engineering and Computer Sciences, Science and Mathematics, and the Liberal Arts, Wright State is actively building a quality, skilled workforce.