Affordable Cost of Living
The Dayton Region consistently tops national lists as one of the most affordable places to live in the country!
Montgomery County is the perfect place to find energy efficient, comfortable housing – whether you're looking for a large suburban home, condo in the city, or something in between. According to multiple publications, Dayton is one of the most affordable regions in the country, with a cost of living that's seven percent below the national average. And there are a number of historic districts and diverse neighborhoods throughout the region that are both friendly and convenient to buyers and renters alike.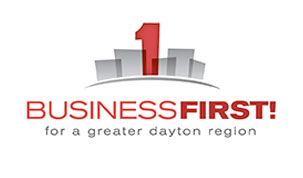 The BusinessFirst! Relocation Program, Make Dayton Region Home, is a great resource for people considering relocation to the Dayton Region, offering an overview of the area and its various services.  Our committed team of community leaders, ambassadors and relocation experts offer turn-key solutions designed to support companies as they work to attract talent to the region. The program also provides information about the region and coordinated area tours that showcase why moving to the Dayton Region is an outstanding opportunity.
LendingTree ranked Dayton as the 6th best place for first time home buyers in 2018
The Dayton region has routinely been lauded as among the most affordable in the nation for its housing, as well as commercial properties and lease rates.  Many companies have cited Dayton's affordability as among their reasons for expanding to Montgomery County.  Read the full rankings here!
U.S. News & World Report listed Dayton in the top-100 Best Places to Live in 2017
U.S. News cited the reasonable cost of living, the hot housing market, the variety of attractions and entertainment options, resurgent downtown, and close-knit communities.  Read more about Dayton's ranking here: http://realestate.usnews.com/places/ohio/dayton
Indeed and Trulia listed Dayton as one of the best places in the United States where new graduates can find a roof and a paycheck
The combination of job opportunities and easily affordable housing put Dayton, Ohio in the top-6 metros in the country!  Visit the Indeed blog for the full article: http://blog.indeed.com/2017/05/09/indeed-trulia-new-grads/
CBS MoneyWatch listed Dayton as the 3rd best up-and-coming town for college grads in 2015
CBS cited housing and rental affordability, the growing aerospace and health care industries, and Dayton's arts scene as reasons to live in the region.  See the full list here: http://www.cbsnews.com/media/the-9-best-up-and-coming-towns-for-college-grads/8/.
A Bloomberg article from 2016 on home prices luring coastal millenials to the midwest
Bloomberg noted the affordable rental and housing market, as well as the innovation district, as the reason for bringing coastal millenials and tech companies to the midwest.  Read more: https://www.bloomberg.com/news/articles/2016-12-05/red-state-homes-are-luring-young-blue-buyers-inland.