Clark State Community College
3775 Pentagon Boulevard • Beavercreek, OH 45431
United States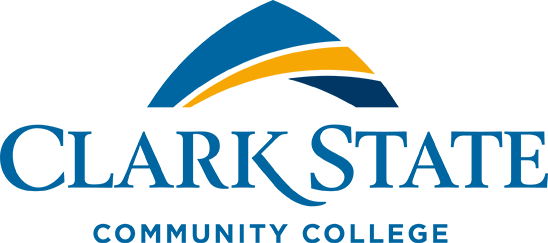 Clark State offers a wide array of business training and consulting services with locations in Beavercreek, Springfield and Bellefontaine. On-site, online and on-campus training is available.
Fast Facts About the Clark State Community College
The top five majors at Clark State are: Registered Nursing, General transfer (AS), Physical Therapist Assistant, Emergency Medical Services/Fire and General Transfer (AA).
35% of enrolled students are taking at least one online course.
45% of new students enrolled in at least one development course.
74% of students receive some form of financial aid (excludes high school students).
ENROLLMENT
Most Clark State students attend less than full-time (taking less than 12 credit hours) with 60% of all students being female. Faculty to student ratio is 1 to 12.
Credit Students: 5,969
Full-Time Status: 27%
Less than Full-Time Status: 73%
High School Students: 15%
AGE
Almost 700 Clark State students are under 18 years of age. Combined with those 18-24, this represents about half of the student body. The average age of a Clark State student is 28.
COUNTY OF RESIDENCE
Clark State draws almost 78% of its student population from Clark, Greene, and Montgomery Counties. Student populations from Greene County and Montgomery County have increased due to Clark State's Beavercreek Campus.
COST
Clark State's tuition is one of the lowest in Ohio at $139.33 per credit hour.