Business Solutions Center
1435 Cincinnati Street, Suite 300 • Dayton, OH 45417
United States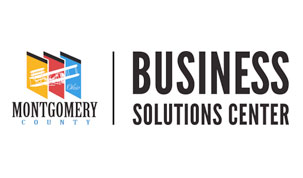 The Montgomery County Business Solutions Center (BSC) is a group of economic development and workforce specialists determined to see your business succeed. The BSC helps businesses develop and grow with an eye toward the future.
This one-of-a-kind facility offers support with workforce planning, get help navigating government requirements, assistance with identifying local and state incentives and financial assistance products to help with capital expenditures and workforce development, take part in networking opportunities, and much more. Plus, services and facility use are totally free!
The Business Solutions Center supports Montgomery County's existing efforts to promote targeted industry sectors and attract new private investment by providing space for business planning and development. By hosting these meetings, the Business Solutions Center furthers collaboration between OhioMeansJobs|Montgomery County and Montgomery County Community & Economic Development and help to align available business services with the needs of existing and future companies.
Business Solutions Center Downloads