Victoria Theatre Association
138 North Main Street • Dayton, OH 45402
United States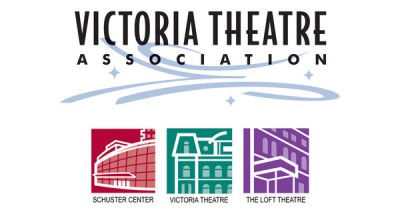 The Victoria Theatre Association, located in the heart of downtown Dayton, is one of the city's premier not-for-profit arts organizations.
They host more than 300 performances for all ages and interests each year, including touring Broadway, comedians, concerts, films, and family shows.
The Victoria Theatre Association also operates and maintains the Benjamin & Marian Schuster Performing Arts Center, Victoria Theatre, and Metropolitan Arts Center (home of The Loft Theatre) for the benefit of the community and the arts organizations that use them. They also own and operate the Citilites restaurant at the Schuster and The Arts Garage.