Case Studies and Testimonials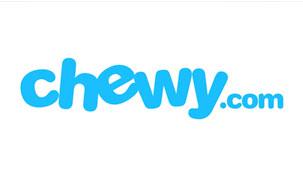 Chewy.com Experiencing Steady Growth
Montgomery County is focused on helping local businesses expand, in addition to recruiting new corporations. We engage the business community, identify specific businesses' needs, and assemble resources to achieve their goals. This success includes building incentive packages and workforce training solutions based on the number of jobs companies bring to Montgomery County or the overall investment they are planning.
---
As one of the largest online pet retailers, Chewy.com has been experiencing steady growth. They needed a new fulfillment and distribution center to house their more than 30,000 unique pet products. Because of joint efforts between local economic development organizations and Montgomery County, the company is now building a 690,000-square-foot facility next to the Dayton International Airport.
Once their facility has been built, they will employ 600 people. Gregg Walsh, Vice President of Fulfillment Center HR Operations for Chewy said, "We look forward to making a positive economic impact in the local community of Dayton with the creation of 600 new jobs. We are thrilled to extend Chewy's fulfillment operations to Dayton, Ohio and appreciate the partnership with the city of Dayton, Montgomery County, Dayton Development Coalition and JobsOhio in the opening of our newest fulfillment center, our first in the state and eighth in the country." To win the project, Chewy Inc. was offered a tax credit valued at $1.75 million.
Montgomery County Will Remain Competitive
Contact Montgomery County Development Services to discuss your expansion or relocation needs. We will review specific requirements and identify solutions, which may include grants and tax incentives for your business.
References