Dayton International Airport is Key Asset for Growing Logistics Sector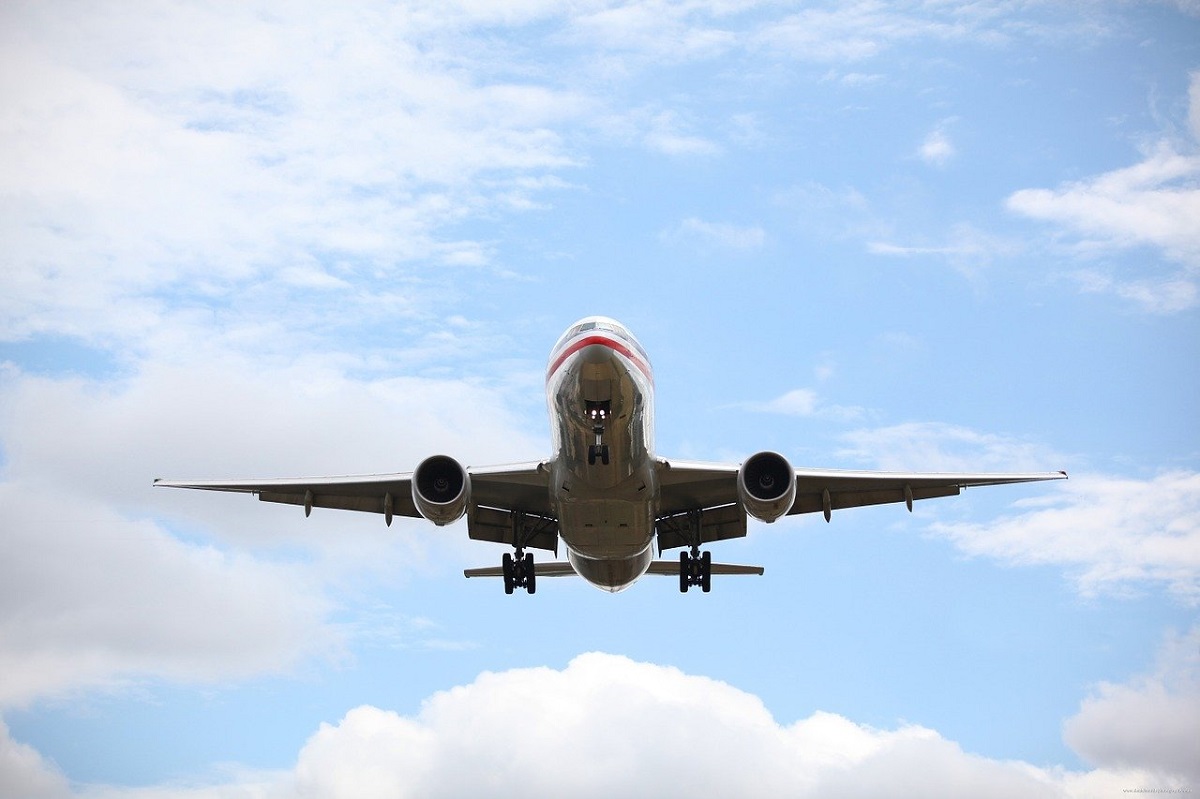 Logistics and distribution has emerged as an important segment of the local economy for Montgomery County, Ohio, augmenting its foundational manufacturing sector. In simplistic terms, logistics is the management of the flow of things between the point of origin and the point of consumption to meet the needs of customers or corporations. Logistics is one of the crucial factors in the quality of a supply chain because high value cannot be realized without effectively organized transport.
Dayton International Airport is a keystone of the logistics sector in Montgomery County because of high quality air service and ample properties totaling more than 600 acres.
"The Dayton International Airport provides an excellent location for logistics and distribution," said Gil Turner, Director of Aviation for the City of Dayton. "Competitive advantages include available land, proximity to I-70 and I-75 interstate highways and access to the excellent workforce based in Montgomery County and the surrounding region. Also, Dayton International Airport has the infrastructure and capacity to handle the air cargo and freight logistic needs of the future."
Turner elaborated about the airport's role as a major economic generator. "First, the airport is a regional asset supporting business and personal air travel and air freight for southwest Ohio and eastern Indiana. The airport provides a $1 billion impact in the local economy. Second, there is an evolving logistics and distribution hub centered around the airport that has grown to include several large buildings, multiple companies, and thousands of jobs."
The current state of logistics in Montgomery County has been the culmination of over a decade of work put in by multiple jurisdictions and partners, all with the goal of making it easier to do business in the region. As a result, over four million square feet has been developed, bringing more than 3,500 jobs to the region.
The growth in Dayton Region logistics developed as part of a regional strategy:
2012 – Montgomery and Miami Counties, Dayton, Tipp City, Union, Vandalia, Butler Township, and the Montgomery County Transportation Improvement District created an Intergovernmental Agreement for logistics development around Dayton International Airport.
2013 – Montgomery County hired St. Onge Company — a global company specializing in supply chain strategy and logistics — to do a complete analysis of the Dayton Region. The report identified logistics and distribution as a key sector that would benefit from the intersection of I-70/75 and the region's available workforce. The report also identified Dayton as a compatible location within virtually all network configurations. A marketing strategy to attract logistics and distribution companies was developed from this data.
2014 – Proctor and Gamble mixing facility began construction on the west side of Union Airpark Boulevard. Since P&G, investment around the airport has grown exponentially, including companies like: Crocs, Chewy.com, Energizer, Purina, and ALPLA.
Most recently – Montgomery County led a $15 million project — along with partners Vandalia, Union, Dayton, and Montgomery County Transportation Improvement District (TID) — to expand U.S. 40 by the airport.
The Dayton Area Logistics Association (DALA) — operated through the Dayton Area Chamber of Commerce — offers continued support once businesses get established and provides real benefits to transportation and logistics companies throughout the region. DALA implements the culture of collaboration in the Dayton Region by allowing companies in the logistics and distribution field to interact with their peers and work together to overcome challenges. DALA collaboration efforts rely on the great logistics and trucking companies the Dayton Region has always had, such as Dayton Freight, Carter Logistics, Rush Transportation, Jet Express (now part of MTS), Spears, and many more. Having existing and new companies working together strengthens the logistics and distribution sector and makes it easier to succeed.
The Dayton Regional Airport also offers several features and programs that make the property around it an excellent location to conduct business. It is zoned for development with abundant infrastructure, airfield access, more than 80 acres of aircraft-able ramps, existing hangar sites, and room for future hangars. It is designated a United States Foreign Trade Zone (FTZ). Merchandise may enter the FTZ without a formal Customs entry, payment of Customs duties, or payment of federal excise taxes.
Logistics and distribution sector development in the Dayton Region economy adds diversity to the employment base and provides a variety of opportunities for workers of all ages and skill sets. Across the Dayton Region, transportation and warehousing employs over 7,500 people with average earnings at $59,375.
For help with starting, relocating, or expanding your business, explore selectmcohio.com, an information center designed to streamline development in Montgomery County. Follow Montgomery County on Facebook, Twitter, and LinkedIn.