Resources for Black-Owned Businesses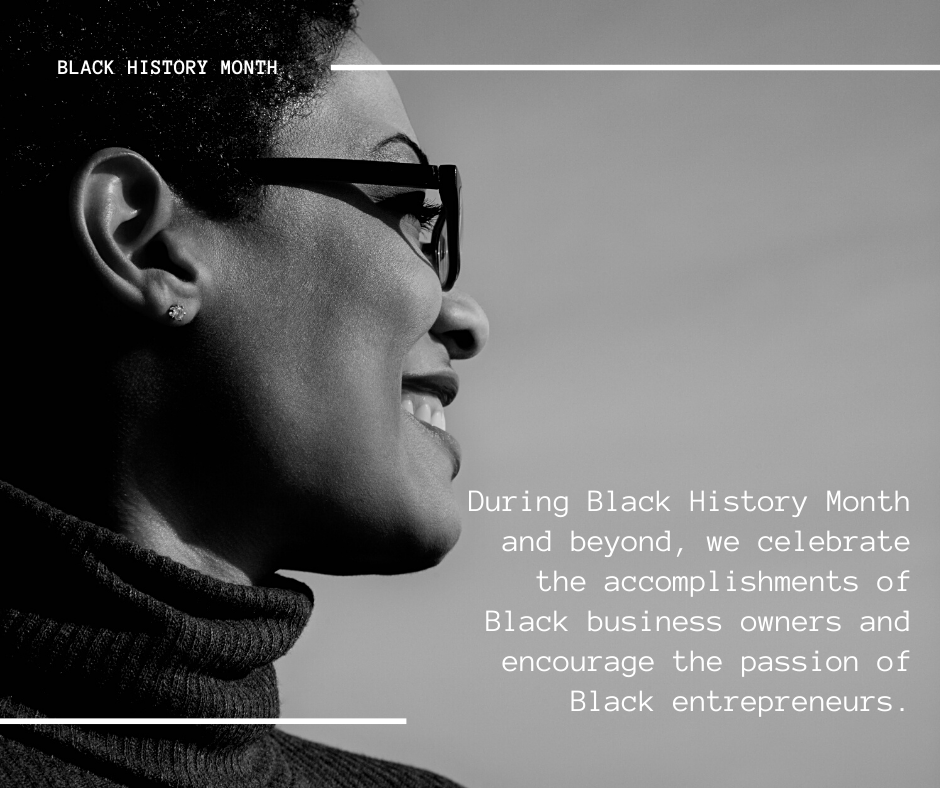 Eliminating inequity means ensuring that all entrepreneurs and business owners have access to the support, financing, resources, and networking they need to grow. Economic development agencies, government officials, nonprofit organizations, and the private sector are partnering to address disparities and provide more support to the Black community, including efforts to close the funding gap for Black-owned businesses. State and regional initiatives are available to provide more opportunities for Black-owned businesses to receive the funding and training they need. Local economic developers and community leaders are striving to make a sizable impact through direct outreach and support.
Nationwide Resources for Minority-Owned Businesses
Minority Business Development Agency
The Minority Business Development Agency, an extension of the U.S. Department of Commerce, promotes the growth of minority-run small businesses by introducing business owners to resources for financing, federal contracts, technical assistance, and market opportunities.
SBA 8(a) Business Development Program
Businesses that are at least 51 percent owned and controlled by a citizen who has been economically disadvantaged due to race or ethnicity are eligible for SBA 8(a) Business Development assistance. This assistance may consist of help securing SBA-backed loans, business-education and guidance programs and opportunities to build connections in the business community.
Operation Hope offers small business owners entrepreneurial training programs, small-business workshops and networking opportunities. In addition to training, Operation Hope helps business owners develop a small business plan and gain access to funding and resources to grow their businesses.
National Minority Supplier Development Council
The National Minority Supplier Development Council advances business opportunities for minority-owned businesses by facilitating connection to a network of corporate members who need their products, services, and solutions.
Community Development Financial Institutions Fund Organizations
The CDFI Fund invests federal dollars alongside private sector capital to support economically disadvantaged communities. Organizations that apply for the CDFI Fund programs may be able to assist Black-owned businesses in acquiring loans, financial services, and technical assistance.
Federal grant opportunities are posted in one location on this website. Business owners can choose to apply for grants from a variety of agencies and sources here.
Founders First Capital Partners
The Founders First Capital Partners works on a revenue-based investment model for service-based companies led by minorities. Payments are determined from cash flow, offering business owners a more flexible payment model.
In addition to these useful resources, organizations like Prosperity Now, Black Business Association, U.S. Black Chambers, Inc. and Code2040 support and advocate for Black-owned businesses nationwide through education and the creation of resources and initiatives.
City and State Initiatives to Support Black-Owned Businesses
The Dayton Region has been named one of the "Top 10 Best Metros for Minority-Owned Businesses." Read more about it here.
Dayton Area Chamber of Commerce Minority Business Partnership
Minority Business Partnership (MBP) accelerates the growth of minority business enterprises (MBEs) by advocating for increased minority business participation and facilitating strategic business partnerships. MBP strategically focuses on two specific areas for building inclusion: capacity and creating connections in the region. In order to make those connections, MBP strives to identify the community's largest buying organizations and its sizable minority suppliers. MBP also teams with partner organizations to provide a diverse portfolio of business resources and assistance programs.
The Ohio Development Services Agency Minority Business Development Division
The Division works with entrepreneurs and emerging business enterprises to help them achieve, scale, and market success. The overarching goal is to help small, minority-owned, and disadvantaged businesses contribute to job creation and economic growth in Ohio. They provide services such as accounting assistance, business management counseling, completing federal, state and local certification applications, contract procurement assistance, estimating/bidding assistance, identifying local resources, loan packaging assistance, marketing plan development, and referrals to financial assistance programs.
Greater Dayton Minority Business Assistance Center (MBAC)
This is a component of The Ohio Development Services Agency mentioned above and is hosted by The City of Dayton Human Relations Council. MBAC offers free assistance to minority, woman and small businesses in Montgomery County and others in Ohio.
Dayton Convention and Visitor Center Black-Owned Business Directory
Listings highlight the many black-owned businesses in Dayton and Montgomery County.
Discover All That Montgomery County Business Services Offers
Montgomery County Business Services combines the expertise of professionals from our workforce development, economic development, planning, building regulations, and community development divisions to help you easily find the resources your business needs to locate, grow, and expand in our region. For more information on the services provided by our new Montgomery County Business Services Department, please click here!